Earth Changes
Chave Weather
YouTube
Sun, 26 Jul 2020 10:50 UTC
---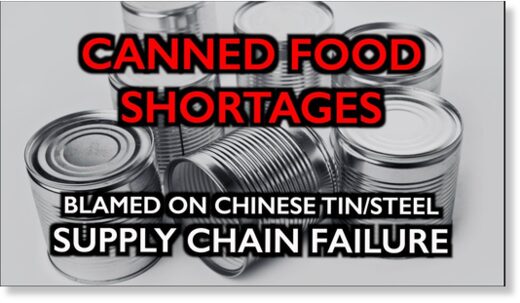 Stock up now! Even as NPR mocks "Bean Buyer's Remorse," we are hearing that food packagers/distributors are unable to source tin/steel from China, resulting in a shortage of cans for food. With an already faltering supply chain, COVID-19 harvest labor concerns, and massive flooding in China, the future looks bleak -- start growing/storing food now.
Sources
---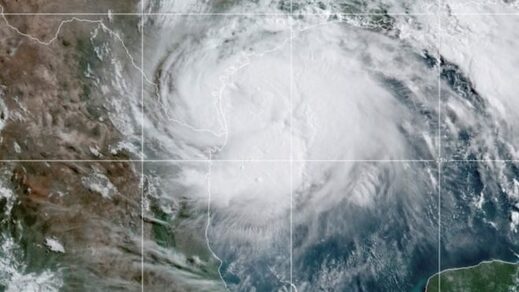 Hurricane Hanna has made landfall in southern Texas, with US officials warning of life-threatening storm surge, strong winds and heavy rains.
Governor Greg Abbott issued a disaster declaration for 32 counties, saying the coronavirus outbreak would complicate the work of the emergencies services.
Hanna made landfall on Padre Island on Saturday, and is now battering the area between Corpus Christi and Brownsville.
With winds up to 90mph (145km/h), the storm was tearing roofs off homes.
Hanna was a Category One hurricane, the lowest level on the five-step Saffir-Simpson scale.
"Any hurricane is an enormous challenge," Gov Abbott said on Saturday. "This challenge is complicated and made even more severe, seeing that it is sweeping through an area that is the most challenged area in the state for Covid-19."
---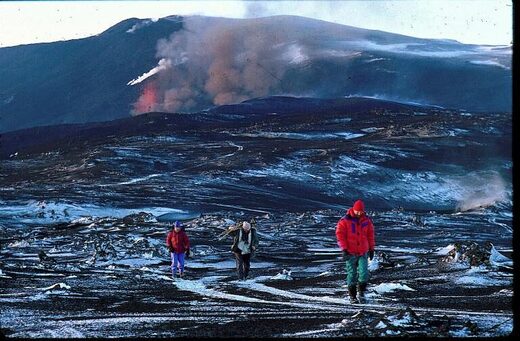 Measurements made near stratovolcano Hekla indicate a
build-up of magma pressure
that has become considerably greater than when the volcano last erupted in 1991 and 2000.
The Institute of Earth Sciences at the University of Iceland, which performed the measurements, warns that eruptions in Hekla usually happen suddenly and that hikers in the vicinity of the volcano might be in danger in case of volcanic activity.
"It is not possible to guarantee that people visiting the area could be warned in time to seek shelter before an eruption would start. It is also worth noting that eruptions in Hekla often start with a powerful phreatomagmatic eruption," says the Institute. "Should a group of unprepared hikers find themselves near the eruption they would have few means of escaping."
In a phreatomagmatic eruption water and magma interact to produce tephra. There is a chance of pyroclastic flow where the tephra flows quickly down the hills of the volcano, similar to the flow of tephra that covered Pompeii in 79 AD.
The measurements were done near the farm of Næfurholt at the foot of Hekla where geologists discovered that the earth would rise during magma build-up underneath the volcano and then fall post eruption.
---
huaxia
Xinhua
Sun, 26 Jul 2020 01:52 UTC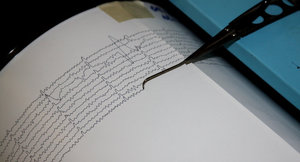 An earthquake with a magnitude of 6.3 jolted South Sandwich Islands region at 22:53 local time on Saturday (0053 GMT on Sunday), the U.S. Geological Survey said.
The epicenter, with a depth of 10.0 km, was initially determined to be at 60.783 degrees south latitude and 25.3145 degrees west longitude.
---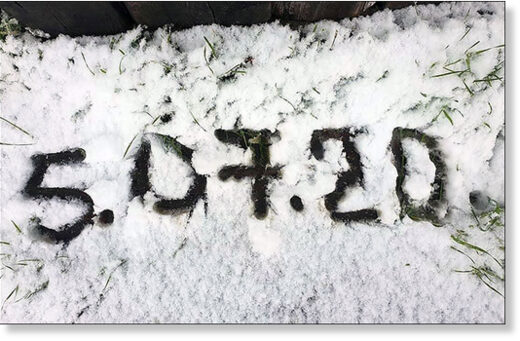 An international research project coordinated by the Vienna University of Technology (TU Wien), with participation from researchers of the University of Barcelona, shows for the first time that flood pattern over the last decades in Europe have changed compared to past centuries.
The study, published in the journal
Nature
, concludes
we are in one of the most flood-rich periods in Europe from the last five hundred years
.
The study shows that, within the last half of the millennium, the last three decades are among the most important periods regarding frequency and magnitude of floods in Europe. Also, during these three decades, distribution of the floods have changed, as well as the temperature of the air and flood seasonality, with
a higher percentage of floods in summer. Regarding the temperature of the air, from 1500 to 1900, floods used to take place with higher frequency during cold climate phases
, while after 1990, floods increased within the context of global warming.
The data analysis identified nine periods of floods that were more abundant and the associated regions. Among
the most notable periods are 1560-1580 (western and central Europe), 1760-1800 (most part of Europe), 1840-1870 (western and southern Europe), and 1990-2016 (western and central Europe). According to the analysis, the current phase is the third most severe regarding floods.
However, this data is at the expense of the duration of the current phase of abundant floods, to be concluded. Now, floods cause annual damages accounting for more than 100,000 million euros, and the general tendency of abundant floods is increasing.
---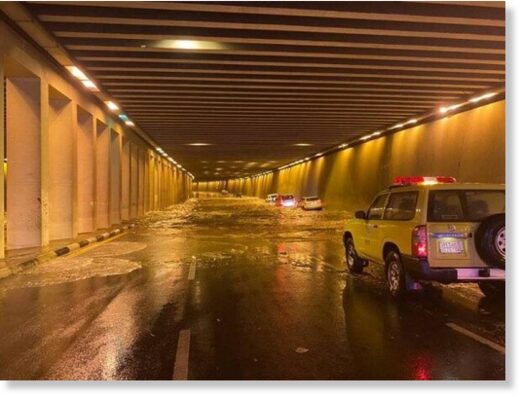 Heavy rains on Friday brought this picturesque city near Makkah in western Saudi Arabia to a standstill, flooding roads and trapping cars, media reports said.
Online footage showed a number of cars submerged in rain-soaked streets.
Civil Defense personnel responded to 30 reports about cars trapped as a result of the Friday rains that resulted in high levels of accumulated waters on some roads. Fourteen of those cars had people stuck inside and were safely retrieved, the Civil Defense added.
---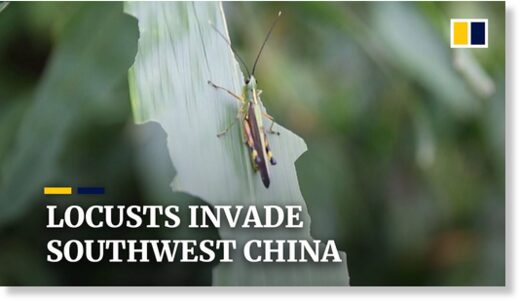 Swarms of yellow-spined bamboo locusts have decimated large areas of farmland around the city of Pu'er in China's southwestern province of Yunnan. Local authorities believe the crop-eating pests originated outside the province which borders Laos. Officials have deployed drones carrying pesticides in a bid to limit the spread of the insects which started to appear in late June 2020.
---
Davis Hovey
knom.org
Fri, 24 Jul 2020 19:11 UTC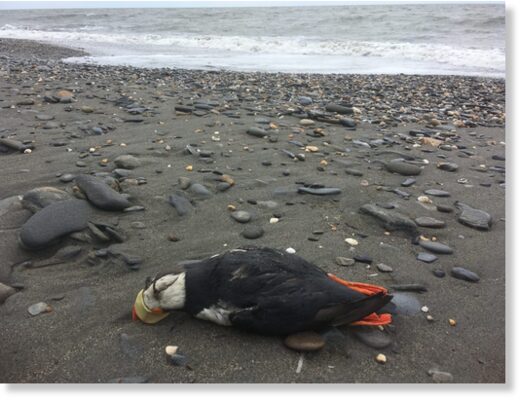 Reports of dead seabirds found on the shores of Western Alaska are being documented again this summer. According to local experts this would mark the
fourth year in a row
the Bering Strait region has seen a seabird die-off, if the number of bird casualties continue to rise.
Brandon Ahmasuk, Kawerak's Vice President of Natural Resources, says for the region to see large numbers of dead seabirds for this many years is concerning.
"Like you mentioned, the last four years, maybe five now...the amount [of dead seabirds] that we've been getting is alarming."

- Brandon Ahmasuk
---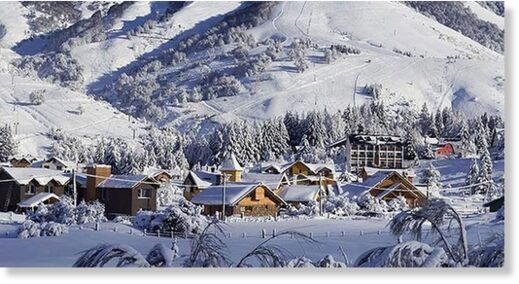 Continuous snowfalls have blanketed Argentine Patagonia provinces together with extremely low temperatures,
in what is considered the worst winter since the nineties, according to the Argentinean Meteorological System. The meter-high snow is threatening agriculture, livestock and has interrupted traffic.
"This is an atypical winter with great snow storms.
Since the nineties there was a tendency to lesser snow precipitation but this year climate conditions have even caused snow falls in certain areas of Patagonia, unaccustomed to such extremes", according to weather experts.
Temperatures have been much lower than normally and have remained below zero for several days running which contributed to an extreme wind factor
. Some of these "persistent snowfalls" in the provinces of Rio Negro, Chubut and Neuquen forced the meteorological office to release warnings for this Patagonian region plus central Mendoza and the southern tip of the Buenos Aires province.
---