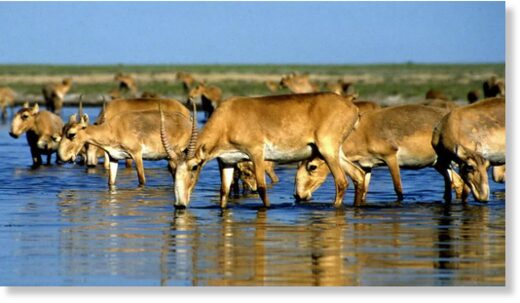 Kazakhstan said Friday that around 350 critically endangered Saiga antelopes had been killed, probably by lightning, after villagers found their bodies in steppe land in the west of the country.
The discovery came during calving season for the Saiga, which is known for its distinctive bulbous nose.
The Kazakh ecological ministry said in a statement that lightning was the probable cause of their deaths
"as there are traces of lightning strikes on the carcasses."
The International Union for Conservation of Nature (IUCN), whose "Red List" is the scientific reference for threatened wildlife, lists the Saiga as among five critically endangered antelope species, with a population of around 124,000 adults.