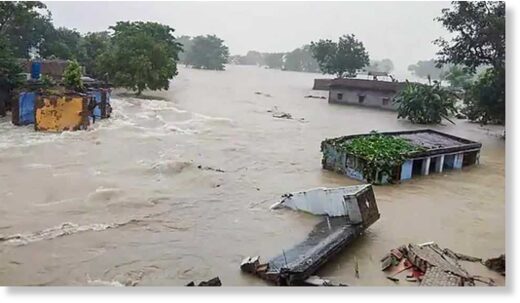 In Bihar, flood situation has further deteriorated following heavy rains in catchment areas of Nepal.
36 people lost their lives in flood related incidents during the past 24 hours.
Water level of Gandak, Kosi and Bagmati is rising all along their course and are flowing above danger marks. Adhwara group of rivers are also flowing above danger mark.
Met department has forecast widespread rain across the state in the next 48 hours. Floods have affected 30 lakh people in 12 districts. Over 11 lakh people of Darbhanga are reeling under the impact of flood.