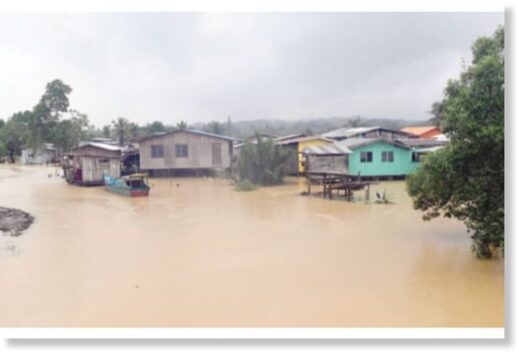 The flash flood that hit Kampung Korina in Sikuati, here, on Monday following more than 50 hours of continuous rain, was the worst in over 30 years for the village.
Jamiah Yunus, 78, who has been living in the village for 40 years,
said flash floods had occurred in the village before but it was only up to knee level and receded fast compared to this time when it reached over

three metres within a short time

.
She said the water rose fast about 7 am on Monday and her family quickly saved various important items before evacuating to the relief centre.