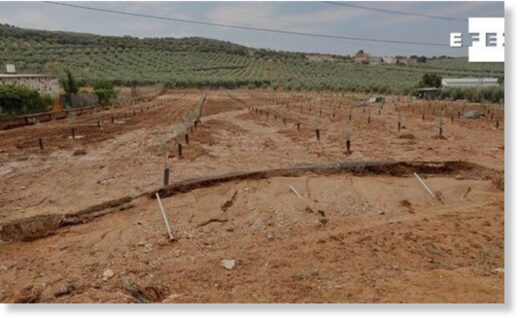 According to estimates by the Spanish Group of Combined Agricultural Insurance Entities (Agroseguro),
the storms and hail registered recently in various parts of Spain have damaged a total of 24,000 hectares of crops.
The region of Castile-La Mancha has been particularly hit by these meteorological events, with the greatest damage being recorded in Campo de Calatrava and Montiel, in Ciudad Real, and in Albacete.
In the province of Ciudad Real, hail has caused plenty of damage to almond trees (just at the beginning of their harvest season) and to summer vegetables (melon, watermelon, tomato and onion). In Albacete, the hail storms have hit similar crops, as well as other like corn or lettuce, as revealed by Agroseguro data.
In the case of Extremadura, a region also strongly affected, the greatest damage has been reported in the Las Vegas Altas region,
in the province of Badajoz, especially in fruit trees (some plum and peach varieties) and in crops such as tomatoes.