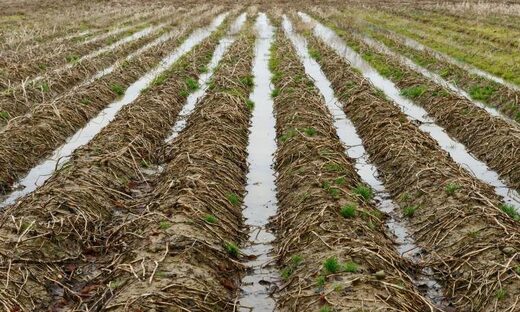 UK farmers are struggling with one of the lowest potato harvests on record after an autumn of heavy rain, raising fears about supplies for this year's Christmas dinners.
Experts are warning that supermarkets
could be forced to turn to imports from as far afield as Egypt
to fill potential gaps on shelves, pushing up the environmental impact of the festive meal.

Comment: The Guardian journalists are worried about the (relatively inconsequential) Co2 emissions - as world leaders fly to the UAE in their private jets for the COP28 climate summit - meanwhile, as inflation continues to push up prices, tens of millions of people in the West worry about how they're going to be able to afford the Christmas celebrations.


Fred Searle, the magazine editor of the Fresh Produce Journal, said
potato planting had reduced significantly and the sector was "looking at the lowest UK crop on record this season", with an estimate that about "4.1m tonnes of potatoes would be harvested, 2m less than five or six years ago".