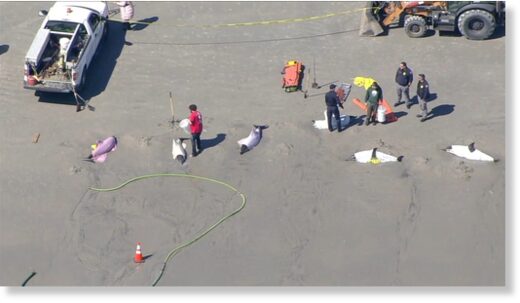 Two dolphins have died and six others had to be euthanized by a veterinarian after their pod became beached on the shore of this Cape May County resort town on Tuesday, according to the Marine Mammal Stranding Center in Brigantine.
"All eight dolphins have been transported to the NJ State Lab for immediate necropsies," the stranding center said in a Facebook post late Tuesday afternoon. "We share in the public's sorrow for these beautiful animals, and we hope that the necropsies will help us understand the reasoning for their stranding."
A spate of marine mammal deaths off the Jersey Shore since December has triggered what at times has been an intensely emotional debate over the cause.