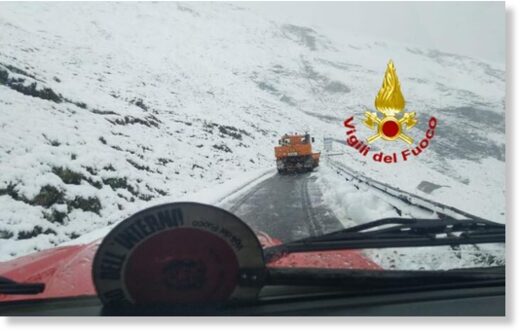 A town in the Italian Alps woke up to unusual summer snowfall on Monday, as storms, flooding, and even tornadoes hit the north of the country.
Snow has come exceptionally early to one part of the Alps this year after
temperatures in the area reportedly plunged by around 20 degrees within just 48 hours.
A cold air front moving in from northern Europe brought the heatwave to an abrupt end in northern Italy over the weekend, and authorities issued weather warnings as the sudden change in temperature brought with it heavy rainfall, storms, flash floods, and even mini tornadoes.
In the Alpine resort town of Sestriere, residents and holidaymakers woke up to several centimetres of snow on Monday morning - just days after the area had recorded normal summer temperatures.