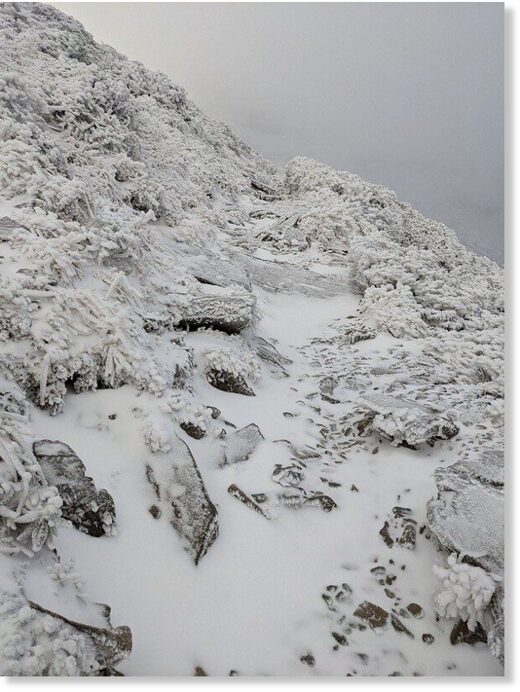 Heavy snows force hikers to retreat to mountain hut
Fifty centimeters of snow has accumulated on the cirque just below the summit of Snow Mountain, forcing most hiking teams to retreat to the 369 mountain hut for safety.
The Shei-Pa National Park Headquarters said on Monday (Jan. 11) that according to the reports of patrolling volunteers, Snow Mountain received considerable snowfall during the cold wave last week. After a letup in the daytime on Sunday, snow began to fall on the mountain again around 9 p.m. Sunday night, which continued all of Monday, according to a CNA report.
By Monday evening, there was 50 cm of snow accumulation on the cirque, 30 cm in the Black Forest, and 25 cm at the 369 mountain hut.