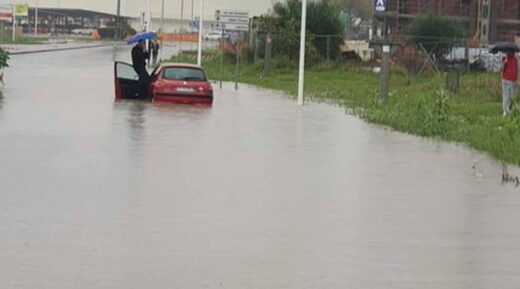 Heavy rain of over 100 mm in 4 hours caused flooding in Sardinia, the Italian island in the Mediterranean Sea. At least 1 person has died and several injured.
As of 15 November, 2021, the worst of the flooding occurred in the south of the island, including the capital, Cagliari, and the communes of Villa San Pietro and Sant'Anna Arresi. Some roads have also been closed in northern areas of the island.
Italy's fire service Vigili del Fuoco teams carried out 85 interventions in Cagliari, mostly for draining flood water, removal of debris from roads and the rescue of people in difficulty.
Mayor of the city, Paolo Truzzu, said 104 mm of rain fell in just 4 hours.
All schools, parks, sports facilities, libraries and museums along with several roads have been closed.