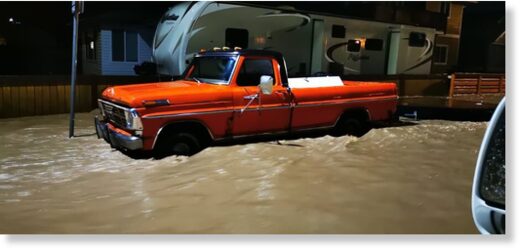 Flooding has forced the evacuation of the entire community of Merritt, B.C.
On Monday morning, the city announced an evacuation order had been issued.
Residents were being asked to stay with friends or family if possible, or to go to the
Emergency Social Support reception centres in Kamloops and Kelowna.
"The flood waters have now inundated two bridges across the Coldwater River, and flood waters prevent access to the third," the city said in a statement.
"High flood waters have rendered the City's Wastewater Treatment Plant inoperable for an indefinite period. Continued habitation of the community without sanitary services presents risk of mass sewage back-up and personal health risk."