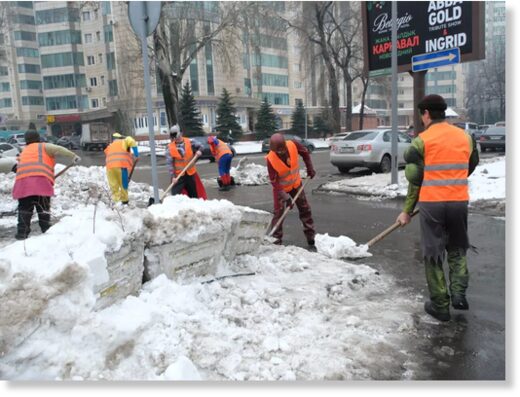 The harshest phase of winter has descended with a snowy thud across all of Central Asia.
In Kazakhstan, highways are blocked. In Tajikistan, schools have been shuttered. Officials in Kyrgyzstan are pleading with apartment-dwellers to close windows to basements to avoid water pipes freezing. Trees and electricity pylons in Uzbekistan are crashing to the ground under the weight of snow.
Whole swathes of Turkmenistan, typically the warmest country in the region, are blanketed in white.
The movement on highways in Kazakhstan is so bad that Uzbek officials have even warned their own motorists against going there until the weather eases.