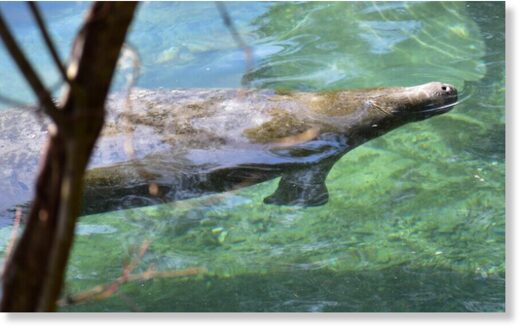 Lluvia and her calf, Morado, glide to the bottom of their habitat to munch on romaine lettuce; This is the first of the eight hours they spend eating each day.
They are the lucky ones, survivors of what wildlife experts fear could be another year of unusually high deaths among Florida's beloved manatees.
As late as Wednesday,
state officials were reporting at least 56 manatee deaths in 2023 — compared to 39 in the same period last year,
the second deadliest year on record. This year's dead include three from boat encounters, ten related to childbirth and eight from Florida's recent severe cold snap. Officials said they have yet to determine the cause of 29 of this year's deaths.