German scientists are engaging bats to kick-start natural reforestation in the tropics by installing artificial bat roosts in deforested areas. This novel method for tropical restoration is presented in a new study published online in the science journal
Conservation Biology
this week.
Detlev Kelm from the Leibniz Institute for Zoo and Wildlife Research in Berlin (IZW) and Kerstin Wiesner and Otto von Helversen from the University of Erlangen - Nuremberg report that the deployment of artificial bat roosts significantly increases seed dispersal of a wide range of tropical forest plants into their surroundings, providing a simple and cheap method to speed up natural forest regeneration.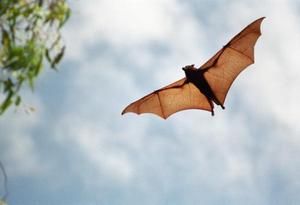 ©iStockphoto/Gijs Bekenkamp
Many bats eat fruits or nectar, and thus are key species for seed dispersal and flower pollination.