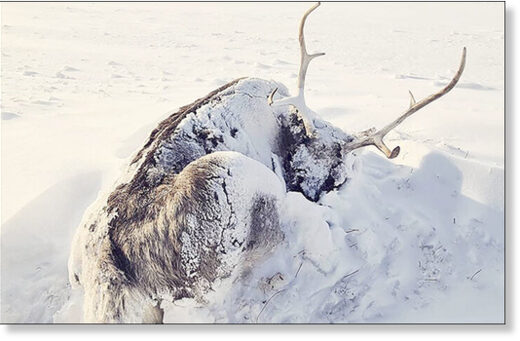 Thousands of domestic and wild animals perished because they couldn't get to forage locked under ice.
New ideas to rescue reindeer herding are urgently needed for the Yamal peninsula, said members of the scientific expedition that just returned from the trip to its northern tundra.
'The perished reindeer were observed all around the northern tundra, among them were wild reindeer who also suffered from icing and lack of forage. Herders showed us that their hooves were worn out because they had to dig through ice so much', said researchers Alexandra Terekhina and Alexander Volkovitsky from the Arctic Research Station in Labytnangi, part of the Institute of Plant and Animal Ecology.