Earth Changes
Volcano Time-Lapse
YouTube
Sun, 28 Feb 2021 10:25 UTC
---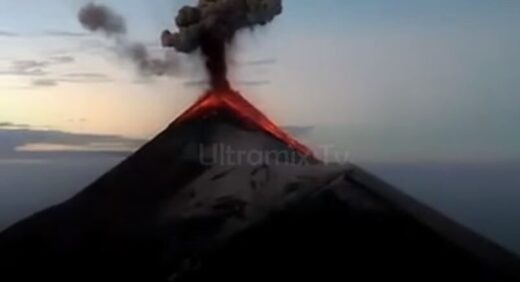 Explosive activity continues. Volcanic Ash Advisory Center (VAAC) Washington warned about a volcanic ash plume that rose up to estimated 15000 ft (4600 m) altitude or flight level 150.
The full report is
here
.
---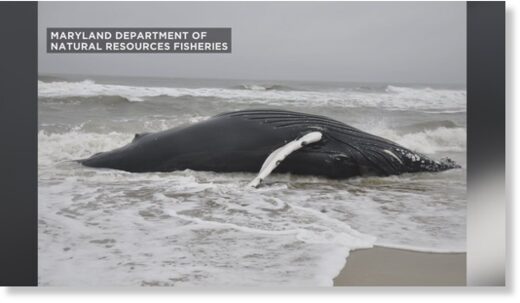 Crews are working to remove the body of a humpback whale that was stranded along the Maryland coast last week.
The whale, which the state's Department of Natural Resources said was a Gulf of Maine humpback whale named Pivot, was found stranded Thursday night.
Officials are still working to determine what led to Pivot's death, adding Tuesday the whale's body was being removed from the surf.
In a Facebook post, the Assateague Island National Seashore urged people not to go near it, adding whales can spread diseases to humans and pets.
---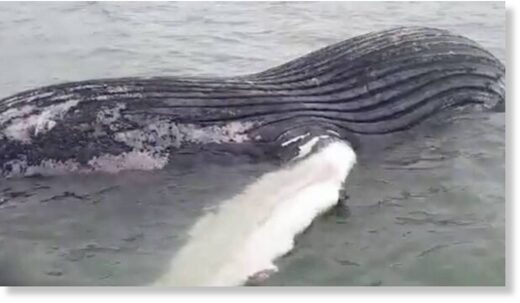 A young dead whale has washed up and been stranded off the West Cork coast.
The humpback whale came ashore off Coney Island, west Roaringwater Bay yesterday afternoon.
While humpback sightings are rare, they have been increasing in recent years.

Humpback strandings are very rare, however. According to the Irish Whale and Dolphin Group (IWDG) only eight have been recorded in Ireland since 1893.
This is only the second such stranding of a humpback ever recorded in Cork.
The humpback whale recently washed up in Roaringwater Bay. IWDG hope to visit the stranded whale today. Images courtesy of Robbie Shelly and Helen Tilson of @SchullSeafari pic.twitter.com/N9lUDQbIN4

— Irish Whale and Dolphin Group (@IWDGnews) February 25, 2021
---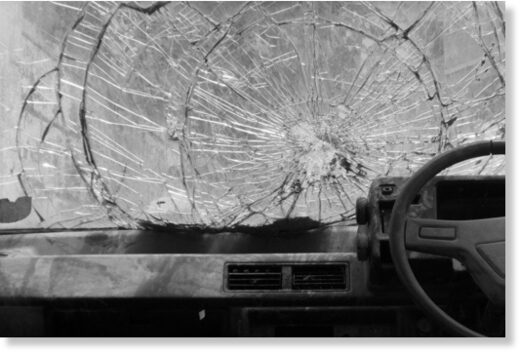 Four people were killed and five sustained grievous injuries in a road accident under Aut police station in Mandi district on Saturday evening.
According to police, nearly 12 people were travelling in a jeep on Kalhani-Thunag link road under Seraj assembly segment of Mandi district, when a landslide occurred at Kashaud. The debris hit the vehicle, pushing it off the road and down the hill.
It is believed that all victims were natives of Mandi district.
---
KiniTV
Sat, 27 Feb 2021 11:57 UTC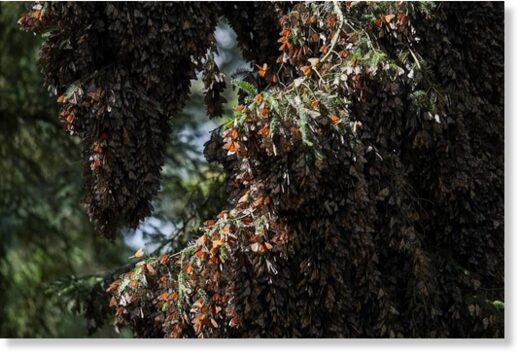 The population of monarch butterflies that arrived in Mexico's forests to hibernate this winter fell 26% from a year earlier, the country's Commission for National Protected Areas and the World Wildlife Fund (WWF) said on Thursday.
Millions of orange and black monarch butterflies migrate to Mexico on a 2,000-mile (3,220-km) journey each year from Canada across North America.
But the butterflies occupied only 2.1 hectares in December 2020, compared with 2.8 hectares the previous winter season,
the conservationist group WWF said in a statement.
---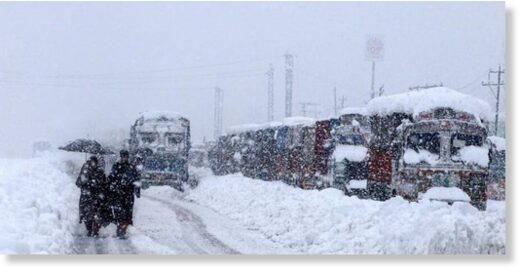 Fresh snowfall was reported from most parts of Kashmir, including Srinagar, the summer capital of Jammu and Kashmir, the officials said.
Fresh snowfall in Kashmir on Saturday brought back cold wave- like conditions in the valley where the day temperature for the past week was several degrees higher than normal for this time of the year, officials said.
Fresh snowfall was reported from most parts of Kashmir, including Srinagar, the summer capital of Jammu and Kashmir, the officials said.
Macchil and Z-Gali areas in remote Kupwara district recorded snow between one foot to 18 inches,
while places like Gulmarg, Baramulla and Sonamarg recorded up to seven inches of snow, they said.
---
Chave weather
YouTube
Fri, 26 Feb 2021 09:24 UTC
---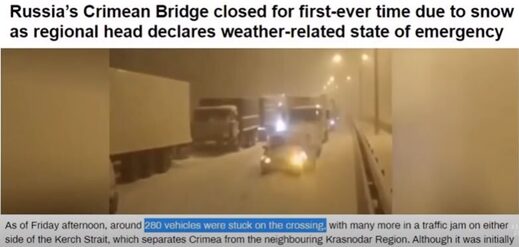 Unbelievably more infrastructure going down across the planet, Japan pipes collapse due to a six foot plus snowstorm cutting off water on Hokkaido. Europe's longest bridge closed due to too much snow fall. Oil prices up and exodus from the cities expected to continue for the next 24 months.
---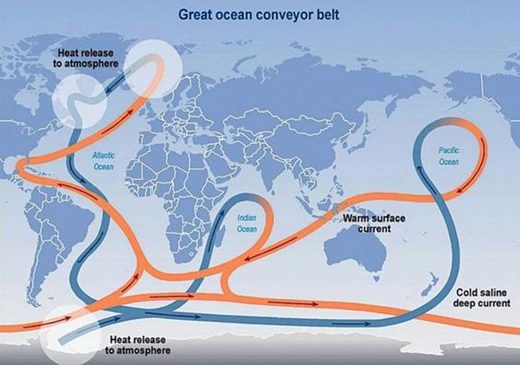 Never before in over 1000 years the Atlantic Meridional Overturning Circulation (AMOC), also known as Gulf Stream System, has been as weak as in the last decades. This is
the result of a new study by scientists from Ireland, Britain and Germany. The researchers compiled so-called proxy data - taken mainly from natural archives like ocean sediments or ice cores - reaching back many hundreds of years
to reconstruct the flow history of the AMOC. They found consistent evidence that its slowdown in the 20th century is unprecedented in the past millennium - it is likely linked to human-caused climate change. The giant ocean circulation is relevant for weather patterns in Europe and regional sea-levels in the US; its slowdown is also associated with an observed 'cold blob' in the northern Atlantic.
Comment:
For more information about cyclical climate change on our planet, see:
And check out SOTT radio's:
---