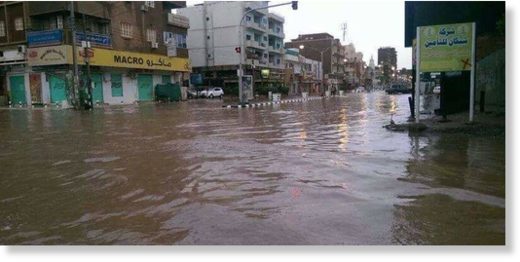 Sudan news agency SUNA reported on 15 August 2019 that floods across the country have now left at least 46 people dead and damaged almost 10,000 homes.
Flooding first hit parts of the country in early August
and has since affected 25 localities in 16 of the country's 18 states, according to government statements.
Across the country as a whole, 9,260 homes have been damaged, of which 595 are completely destroyed and 3,317 severely damaged. Over 120 public buildings have also been damaged, including mosques, schools and health centres.