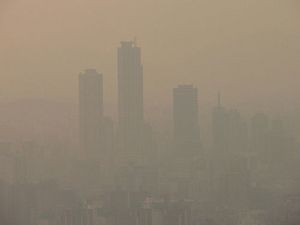 The Environmental Protection Agency issued a proposal today finding greenhouse gas emissions pose a danger to the public's health and welfare, a determination that could trigger a series of sweeping regulations affecting everything from vehicles to coal-fired power plants.
In a statement issued at noon, EPA administrator Lisa P. Jackson said, "This finding confirms that greenhouse gas pollution is a serious problem now and for future generations."
She added, "This pollution problem has a solution - one that will create millions of green jobs and end our country's dependence on foreign oil."