Earth Changes
Amazing Vlog's Explore More
YouTube
Mon, 05 Oct 2020 12:20 UTC
---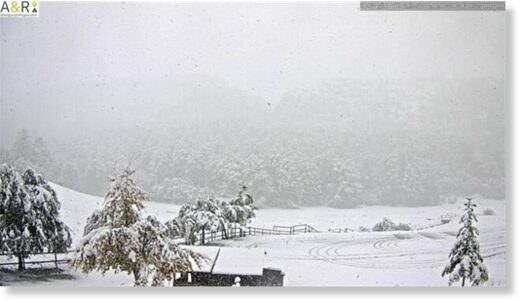 3 Oct 2020 -
The effects of storm Álex are felt at low elevations with snow thicknesses up to 25 cm.
The mercury dropped to 5C below zero in Cerler, the coldest temperature in Spain on Saturday, followed by Torla with minus 2.1C, and Panticosa with minus 1.8C, according the State Meteorological Agency (Aemet).
Along with this strong cooling, the Huesca Pyrenees has registered snowfalls ranging from 8cm in the Casa de Piedra Refuge at 1,600 meters to 30 cm (1 ft) in the Refuge from Bachimaña at 2,200 meters.
---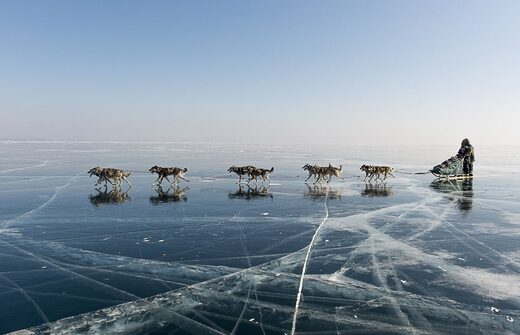 Northern Siberia has been tracking anomalously warm of late, while the south has been unusually cold — a setup serving as yet another example of the meridional (wavy) jet stream flow brought about by the historically low solar activity we're currently receiving.
On Sept 15, 2020 NOAA and NASA announced that the new Solar Cycle 25 has begun. Since then, the sun has been blank almost 90% of the time, writes Dr. Tony Phillips of
spaceweather.com
. Our star has been devoid of sunspots for 199 day in 2020, or 71% of the time. This sustained lack of spots shows that Solar Minimum of SC24 is not over; that SC25 is still too weak to break its icy grip.
---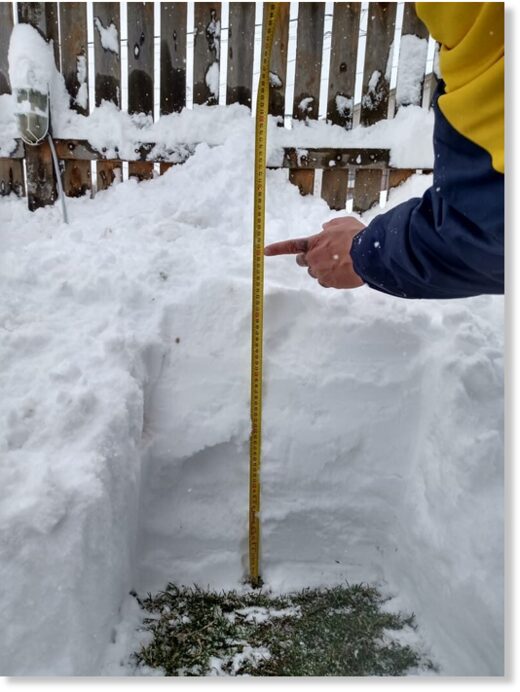 Two feet of snow and far below freezing in some areas, temperatures up to 43°C in others.
Meteorología de la República Argentina
PATAGONIA - Snowflakes 50 to 60 cm (2 ft) of snow in Ushuaia, Tierra del Fuego. With temperatures below zero, it differs from the North Argentina, registering thermal contrasts of + 40°C.
---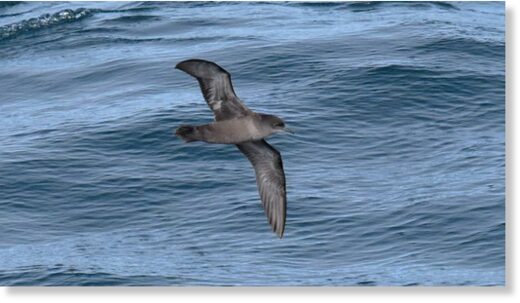 Bird experts are concerned after a migratory shorebird colony failed to arrive in south-east Australia in time for start of the breeding season for the second straight year.
The short-tailed shearwater, or mutton bird, is one of Australia's most common and hardy birds.
Each year the birds clock up more than 32,000 kilometres, following the warm weather between the northern and southern hemispheres as they chase an "eternal summer".
Known for their endurance and accuracy, the birds usually arrive along Victoria's south-east coast to breed within 48 hours of September 22.
But last year only half of the 40,000-strong colony at Port Fairy's Griffiths Island turned up.
This year the island's bird count remains at zero more than a week after they were expected to arrive.
---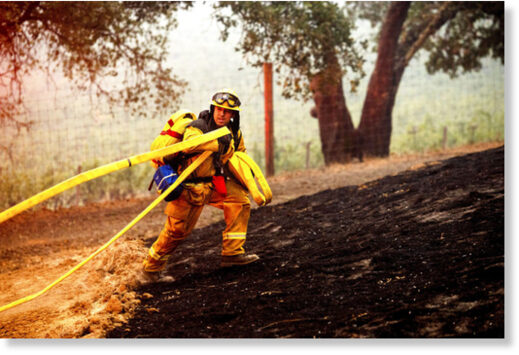 California is poised to hit a fearsome milestone: 4 million acres burned this year by wildfires that have killed 30 people and incinerated hundreds of homes in what is already the worst fire season on record.
Flames have scorched an area larger than Connecticut
and fire crews at a blaze in the northern wine country were on high alert as forecasters warned of red flag conditions of extreme fire danger into Saturday morning.
Winds up to 30 mph (48 kph) were forecast to push through the hills in Napa and Sonoma counties as the Glass Fire, exploded in size earlier in the week, continued to threaten more than 28,000 homes and other buildings.
"It's a time of nervousness," said Paul Gullixon, a spokesman for Sonoma County.
---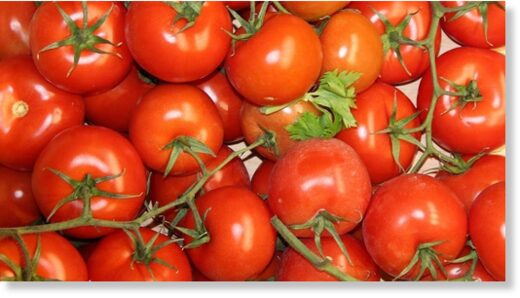 According to Extremadura's Grouping of Agricultural Cooperatives (Acopaex), this season's tomato production will be
20% lower than the figures that were initially expected as a result of the intense heat in the month of July.
The president of Acopaex, Domingo Fernandez, said that 2.1 million tons had been contracted but that
they would collect 500,000 fewer tons.
After the last few years of good harvests, the production has suffered; not only in Extremadura, but also in other producing territories such as Andalusia, Portugal, or Italy.
Producers are worried about this situation, especially because they won't have enough tomatoes to be profitable, as prices have been very tight for years.
The production of the current campaign will also be 20% lower than last year's production when producers obtained a similar figure than what had been contracted. "This had not happened for many years. We might sometimes produce 2, 3, or 5% less than what was contracted, but 20% less is a very large amount," Fernandez stated.
Source: hoy.es
---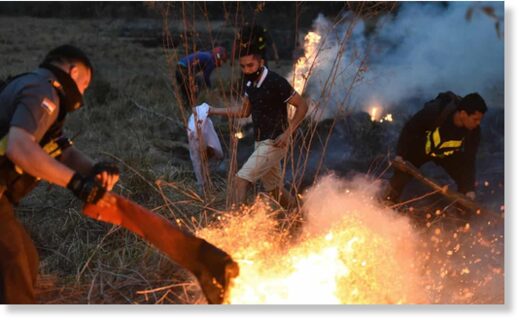 Country faces more than 5,000 fires, with yellow smoke reaching the capital as neighbouring Brazil and Argentina face blazes
Devastating wildfires have broken out across across Paraguay, as drought and record high temperatures continue to exacerbate blazes across South America.
A total of 5,231 individual wildfires broke out across the country on 1 October - up 3,000 on the previous day.
Most of were concentrated in the arid Chaco region in the west of the country, but thick yellow smoke had reached as far as the capital, Asunción.
Paraguay's outbreak came as the southern hemisphere heads into summer and neighbouring countries also face unprecedented wildfires. The Brazilian Amazon is recording its worst blazes in a decade, with numbers up 61% on the widely reported fires of last year, and separate fires in the southern Pantanal region.
---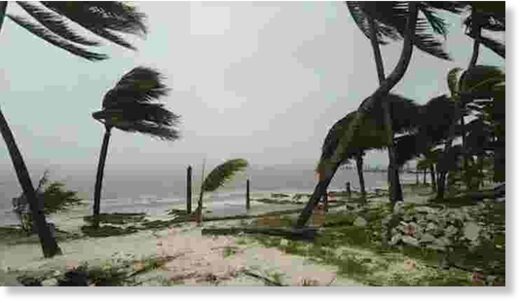 Tropical Storm Gamma hit the resort-dotted coast of Mexico's Yucatan Peninsula at near-hurricane force on Saturday,
flooding streets, knocking down trees and stranding people trying to return from outlying islands.
A tropical storm warning was in effect for the northern half of the peninsula's Caribbean coast, covering Cancun, the Riviera Maya and other resorts.
The storm came ashore near Tulum with maximum sustained winds of nearly 70 mph (110 kph) — 4 mph (9 kph short of hurricane force), according to the US National Hurricane Center in Miami.
By mid afternoon, winds had dipped to 65 mph (100 kph), and it was centered about 35 miles (60 kilometers) north-northwest of Tulum, moving to the northwest at 8 mph (13 kph).
---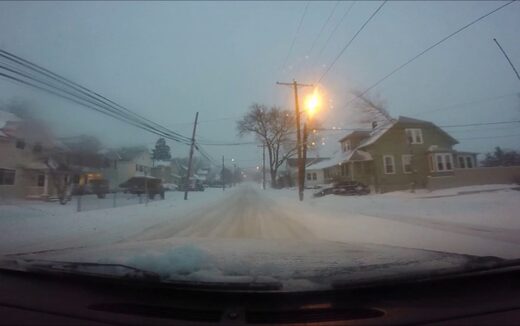 Each year we wonder just how bad our winter is going to be here at the Jersey Shore, and after nine months of 2020, it's hard to be optimistic about this upcoming winter.
For me, the thing I like least about the winter is worrying about snow and roadway conditions. Yes, we root for snow for the kids, but outside that, I don't really mind if the snow misses us altogether.
You may think it's a little early to be worried about snow, right? I mean, it's the first week of October. Not so fast. I did a little research on the earliest accumulating snow ever recorded in Monmouth County and the date will certainly surprise you.
Anyone who remembers the aftermath of Sandy knows that October snow has definitely happened relatively recently, but that was the end of the month. So how early in October has Monmouth County seen snow?
We checked with our friends at
NOAA
and the Center For Weather & Climate, and they dug deep to find the answer for us. They looked all the way back to 1893 in the official records, and they came up with the answer for us.
---