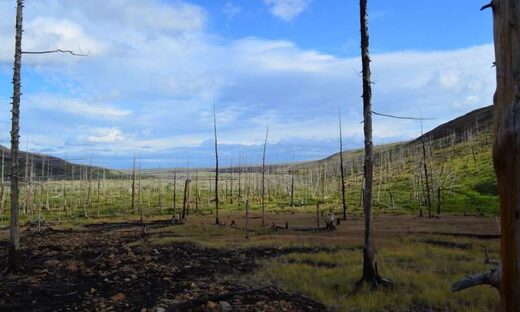 The largest-ever study of tree rings from Norilsk in the Russian Arctic has shown that the direct and indirect effects of industrial pollution in the region and beyond are far worse than previously thought.
An international team of researchers, led by the University of Cambridge, has combined ring width and wood chemistry measurements from living and dead trees with soil characteristics and computer modeling to show that the damage done by decades of nickel and
copper mining
has not only devastated local environments, but also affected the global carbon cycle.
The extent of damage done to the
boreal forest
, the largest land biome on Earth, can be seen in
the annual growth rings of trees near Norilsk where die off has spread up to 100 kilometers
. The results are reported in the journal
Ecology Letters
.