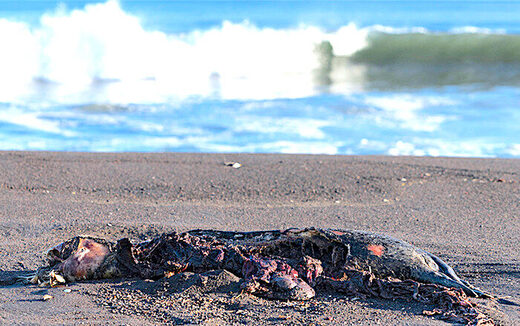 Worries about life in the oceans around Russia's north-eastern Kamchatka region have increased sharply, after scientists discovered that 95 percent of all organisms living on the seabed of the peninsula's Avacha Bay have died.
The alarm was raised last weekend when
piles of sea life began washing up on Kamchatka's beaches.
Pictures of dead octopi, crabs, and starfish went viral on Russian social media, and local surfers reported that they'd experienced problems with their eyes after being in the water.
Now, the latest revelations seem to have confirmed ecologists' worst fears. After studying the water of the Avacha Bay, researchers discovered that
95 percent of benthos organisms have died. Benthos is the term used for sea life that lives on, in, or near the seabed.
"Some large fish, shrimps, and crabs have been preserved, but in very small numbers," said Ivan Usatov, a researcher at the Kronotsky Nature Reserve and the Pacific Institute of Geography.
According to Usatov,
water taken from the Nalycheva River had no sign of life, and samples from in Cape Nalycheva were uncharacteristically dark with a
"brown foam."