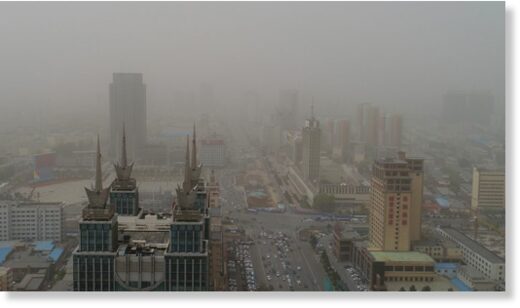 Strong winds, and heavy dust and snow storms are sweeping large parts of Mongolia, and causing poor visibility on roads, the country's weather monitoring agency said on Friday.
The strong winds and dust storms are hitting the eastern provinces of Sukhbaatar and Dornod as well as the provinces of Dundgovi, Dornogovi, Govisumber and Umnugovi, with a wind speed up to 26 meters per second, Xinhua news agency reported.
In addition, the central part of the country, including the national capital Ulan Bator, and the eastern province of Khentii are now experiencing strong winds, snow storms and a sudden air temperature drop.
Strong winds, and dust and snow storms started on Thursday in northern parts of the country.