Panic has again gripped Kenya's capital Nairobi after early morning tremors with a magnitude of 5.2 shook high rise buildings for several minutes.
Experts say the tremors originated from northern Tanzania, where Ol donyo Lengai Mountain erupted last month.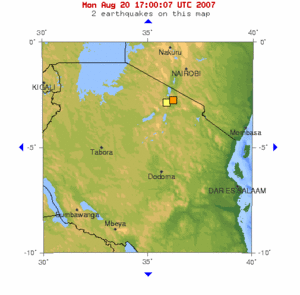 ©USGS
The US Geological Survey (USGS) website said the Monday morning tremors were the second in three days.