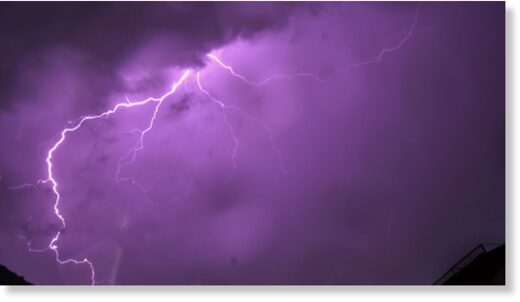 Lightning last Saturday evening killed 15 cows at Ikogosi in Ekiti West Local Government Area of Ekiti State.
The Asaoye of Ikogosi-Ekiti, Chief Ayo Ademilua, described the incident as a natural occurrence, which he said was strange in the town.
Narrating the incident to reporters via phone on Sunday, Ademilua said the incident occurred at the Ikogosi Warm Spring site along Ipole-Ekiti road.
The News Agency of Nigeria (NAN) reports that Ikogosi Warm Spring is a notable tourism and recreational centre where warm and cold streams meet in Ekiti.