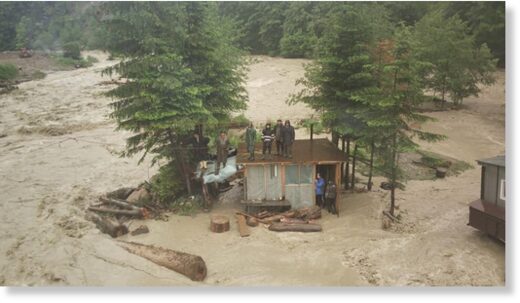 Authorities in Romania report that floods, heavy rain and strong winds have affected wide areas of the country since 18 June 2021. As of 23 June as many as 16 counties were affected.
Firefighters were called on to remove flood water from houses, yards and streets or responded to incidents of wind damage including downed trees and power lines.

In a tragic incident in Bacău County, a car participating in an off-road competition was dragged by waters of the swollen Oituz river in Poiana Sărată. The driver of the car died in the incident, while the passenger managed to escape the vehicle.
Firefighters carried out searches for a man reported missing in flood water on 18 June in Mănăstirea Cașin, Bacău county. Seven people were pre-emptively evacuated due to flooding in the same area.