It was a rare sight over Melbourne, with eye-catching mammatus clouds drifting in from the west.
The clouds were bluish-grey with a distinctive cellular pattern of pouches.
They were hanging under another cloud base -- a sure sign of rain to come.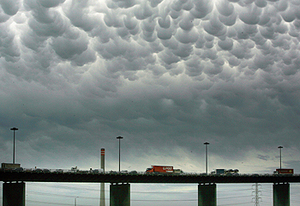 ©Mark Smith
Menacing sky: mammatus clouds herald an approaching cold front.