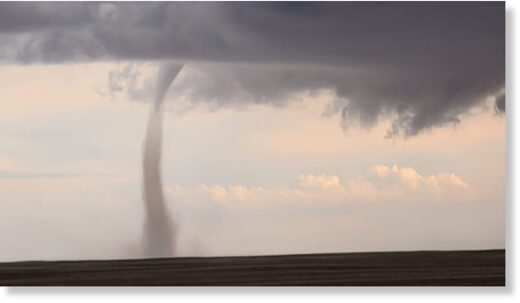 A landspout tornado appeared to touch down in south central Saskatchewan Tuesday night.
While not confirmed by Environment and Climate Change Canada as of 9 p.m. CST, the tornado was spotted by Rob Been near the village of Keeler around 7 p.m. CST.
Been told CBC News he was taking a post-supper nap when he was awakened by loud thunder. The next thing he knew, a tornado appeared to be forming.
"You're awestruck at just the sheer power and the volatility of it," said Been.
"The winds came up so quick, the hail came down in a hurry. That thing formed almost out of nowhere."