Earth Changes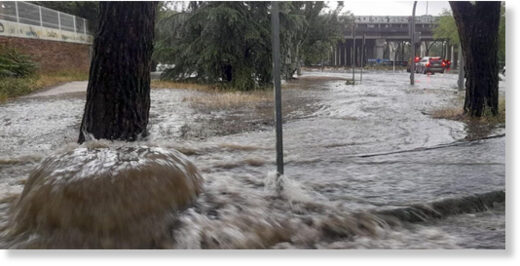 Heavy rain causes flooding in various parts of Madrid.
Eyewitness video showed slow-moving traffic on flooded highways.
---
FOX 9
Sat, 27 May 2023 11:44 UTC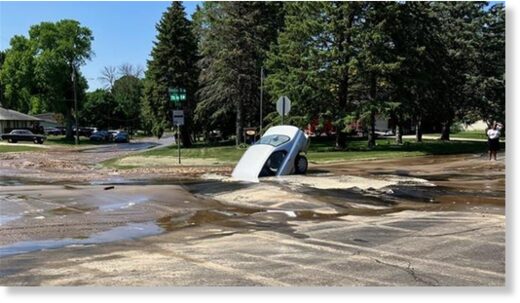 A sinkhole swallowed a car in Brooklyn Park Friday afternoon after a nearby water main break caused the ground to collapse.
The Brooklyn Park Police Department said they were notified around 3 p.m. of a water main break at the intersection of 79th Avenue and Shingle Creek Drive. Callers reported that the road was flooding and the asphalt was breaking up. Soon after, a sinkhole had formed and swallowed a vehicle.
---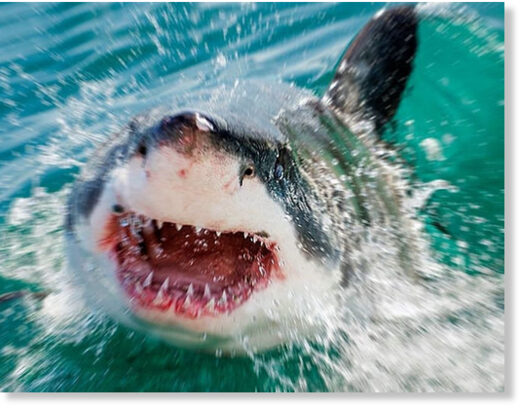 A 42-year-old man killed by a shark while spearfishing in New Caledonia has brought renewed attention to a spate of shark attacks gripping the French Pacific territory.
The incident marks the fourth shark attack, and the second fatal one, in the French territory this year,
just months after Australian tourist Chris Davis died after being bitten by a shark while swimming at a popular Noumea beach.
Authorities are puzzled by the growing number of attacks
but have responded by introducing strict measures, including a ban on swimming at the beach in Noumea, and an extensive shark culling campaign.
---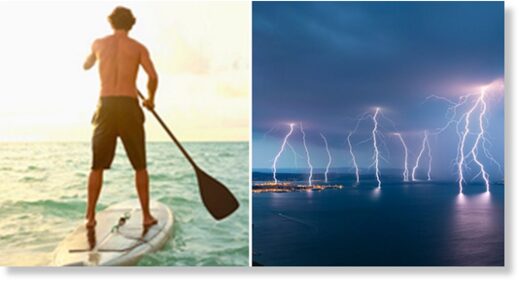 An investigation has been launched into the death of a British man who was reportedly struck by lightning while paddleboarding in Greece.
The unnamed man was in the sea off the beach in Agia Agathi, Rhodes, as his girlfriend filmed him from the beach, according to local media.
The port authority of Rhodes confirmed to the PA news agency the man was 26 and a British national but would give no further information.
A spokesperson said: "This is an active case so we cannot give more details at the moment."
---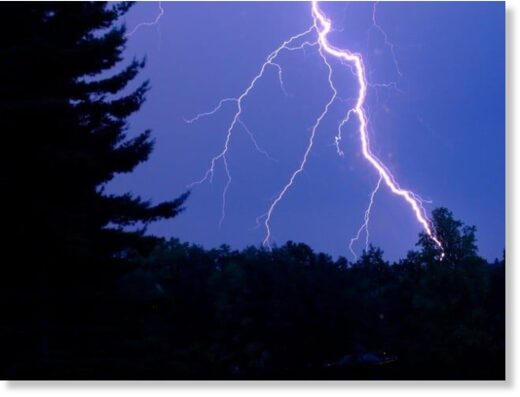 At least six people died, while nine others sustained injuries when lightning struck near Mithi after heavy rain coupled with a powerful thunderstorm pummelled the Thar region late on Monday.
The victims were heading towards a Hindu holy man, Parbharam, for offering annual rituals. They were residents of Mithi city and Satar village, near Mithi, according to reports reaching from Mithi.
Officials reached the spot and informed the media that at least nine others were injured in the incident, adding that all possible medical aid was being provided to them. The bodies, were handed over the families after completing the legal formalities.
---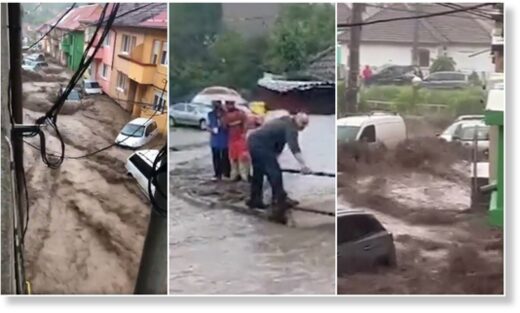 Several streets were flooded, Monday afternoon, in Reșita, Caraș-Severin county, after a storm.
The cars were taken by the waters.
Firefighters intervened. The authorities warn that there is a danger of flooding on several rivers in Timiș and Caraș-Severin counties.
A Code Orange warning has been issued.
According to ISU Caraș-Severin, fire crews operate in several locations in the municipality and the related neighborhoods to evacuate water from several households.
---
Ramesh Susarla
The Hindu
Mon, 29 May 2023 17:40 UTC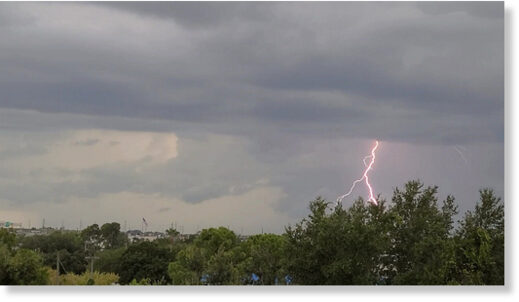 Two youths died after being hit by lightning in Ullikallu village of Anantapur district on Sunday evening.
Singanamala Circle Inspector Asrar Basha said that the two were identified as Vadde Balakrishna, 23, and Vadde Sankar, 19.
Both cousins were working in their agricultural field, and they took shelter under a tree to protect themselves from sudden downpours at 4.30 p.m.
A bolt of strong lightning struck the tree resulting in their death, police said.
The bodies were shifted to their house in the village with the help of the police.
---
Te Aorewa Rolleston
Stuff
Mon, 29 May 2023 17:28 UTC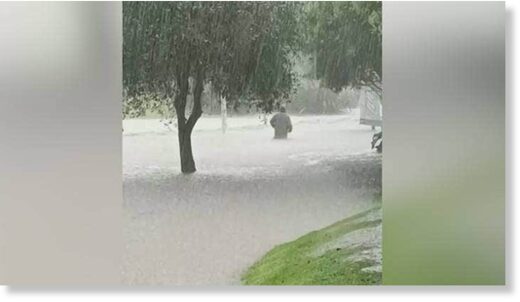 Waihī Beach residents were evacuated on Monday afternoon after "widespread flooding" that a local councillor said was the highest he'd ever seen.
Civil Defence duty manager Peter Watson said on Monday night that nine people who had been evacuated had been moved to self-contained units in a motorcamp near Bowentown.
Three were from elderly housing units which were flooded, the rest of the residents from the units had found somewhere to stay with family or friends, Watson said.
---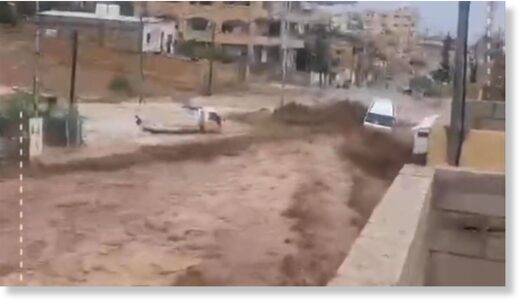 Security personnel found the body of a man in his 30s who was swept away in flash floods while in his vehicle in the Al Shammia area in northern Aqaba late on Sunday night.
Speaking to the Jordan News Agency, Petra, Aqaba Governor Khaled Hajaj on Monday said that a search and rescue team had been formed last night to locate the young man.
The team found the young man's body in the early hours of Monday, Hajaj said.
---
Lorenzo Tondo
Guardian
Mon, 29 May 2023 17:09 UTC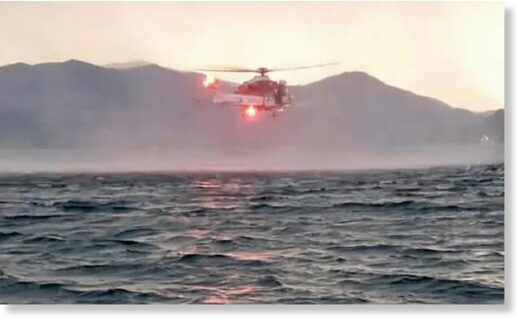 Italian firefighters say they have recovered four bodies from a northern Italian lake after a tourist boat capsized and sank in a sudden, violent storm.
The boat was reportedly carrying more than 20 people, including a group of foreign tourists celebrating a birthday, plus two crew members,
when a whirlwind overturned the vessel
on Sunday.
Firefighters said 19 passengers had been saved. Many reportedly managed to swim to shore, or were picked up by other boats after the boat overturned off Lisanza, at the southern end of Lake Maggiore.
The victims include a Russian citizen, an Israeli and two Italians.
---