Arenal National Park, Costa Rica - A crown of streaming clouds flowed off the cone of Costa Rica's Arenal volcano. A sound like thunder shook the air.
Standing in a lava field about three kilometres from the mountainside, I watched boulders the size of Chevy Suburbans fly out of the clouds and tumble down the grey and black slope.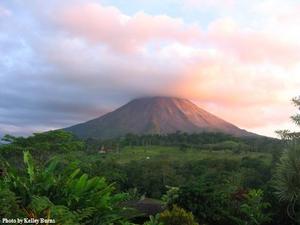 ©Rural Costa Rica
The Arenal Volcano during a sunset.