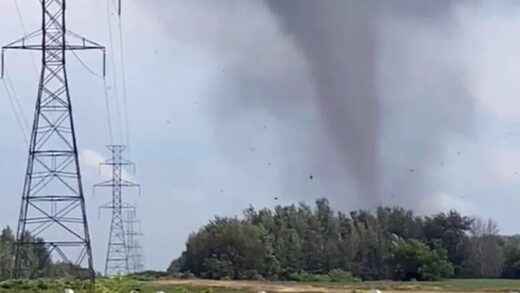 A man in his sixties is dead, after a tornado touched down in Mascouche, Que., late Monday afternoon.
The Canadian Red Cross is deploying teams to help 50 to 100 people displaced by the damage caused by the high winds.
Municipal officials have confirmed that the man, a father of three, died in storm just after 6 p.m. Between 75 and 100 homes were damaged by the tornado, according to local fire officials.
The mayor of Mascouche, Guillaume Tremblay, offered his condolences to the family of the victim, though he was unable to give more details on the cause of death. Tremblay said two others were lightly injured.
"We have houses that were blown off their foundations," he said.
"We have electric wires everywhere in the streets and a considerable amount of fallen trees."