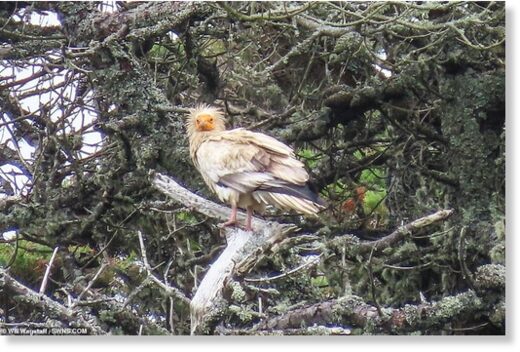 They are known for applying brightly-coloured mud to their faces 'like make-up'.
But now a rare Egyptian vulture, considered endangered worldwide, has been seen in the UK for the first time in more than 150 years.
The bird of prey, also known as 'the pharaoh's chicken' because of its links to ancient Egypt, was spotted on the Isles of Scilly in what has been described as a 'once-in-a-century' sighting.
It is thought it may have come from northern France and became confused while migrating.