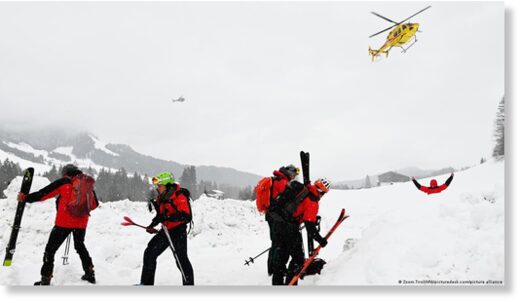 Austrian authorities logged at least 17 avalanches in the popular skiing destination of Tyrol over the past 24 hours. The dangerous conditions there and in Switzerland have already claimed five lives.
At least five people were killed in avalanches in the Austrian and Swiss Alps, authorities said on Saturday.
Three of the dead were killed while visiting the Austrian Alps.
Officials in the Austrian state of Tyrol have urgently cautioned tourists, skiers and other winter sports athletes to avoid the slopes amid a very high avalanche risk.