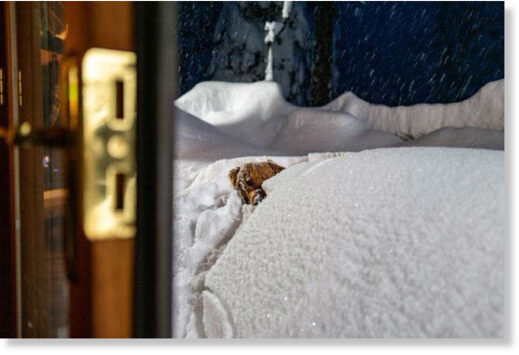 In Nevada and Placer Counties, tens of thousands of Pacific Gas and Electric customers have been left powerless as temperatures drop and more severe weather comes our way.
One local fire district is calling for a local emergency declaration because first responders are having so much trouble getting to calls for service.
The heavy snow coming down is hitting foothill communities with a knockout punch, snapping trees and downing power lines. Snow plows were busy keeping roads clear as Nevada City and Grass Valley streets were left in the dark.
PG&E crews could be seen assessing the damage block by block.
"Just been kind of hunkered down and just been making due with what we got," Nevada City resident Jeff Ward said.
Ward decided to turn his power outage into an opportunity. His home is one of the thousands with no electricity. He decided to barbecue a makeshift meal in the snow.