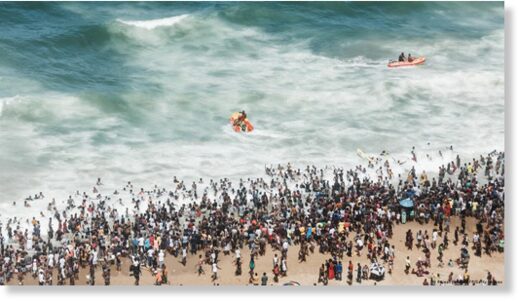 Three swimmers died and 17 others were seriously injured on Saturday when a freak wave struck a popular beach in South Africa's southeastern city of Durban, the emergency services said.
"There was a freak wave that washed some people to sea, three have drowned and 17 people have been taken to hospital," Robert Mckenzie, spokesman of the KwaZulu-Natal provincial first responders services told AFP.
He said one of the dead was a child aged around seven or eight years old, while those injured are "in serious or critical condition".