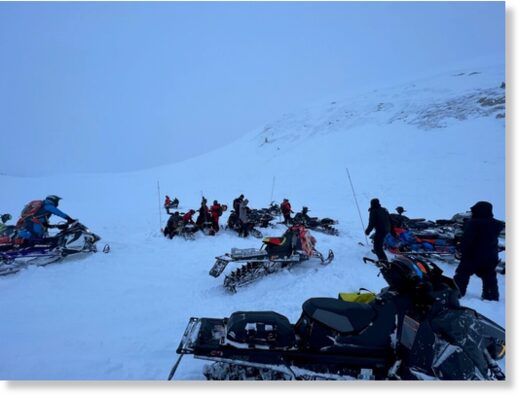 A 58-year-old man was killed and another man is missing after they were struck by an avalanche in the north-central Rocky Mountains on Saturday, authorities in Colorado said.
The pair were riding snowmobiles when a wave of snow hit them on the east face of Mount Epworth in Grand County, about 6 miles east of Winter Park, according to the Colorado Avalanche Information Center.
The avalanche was reported about 2:15 p.m., and responding sheriff's deputies, search-and-rescue crews, ski patrol members, and local good Samaritans found the 58-year-old from northern Colorado buried in snow, the Grand County Sheriff's Office said.
They couldn't revive him, and he was pronounced dead at the scene, the office said in a statement. The man's identity was expected to be released later by the county coroner, it said.