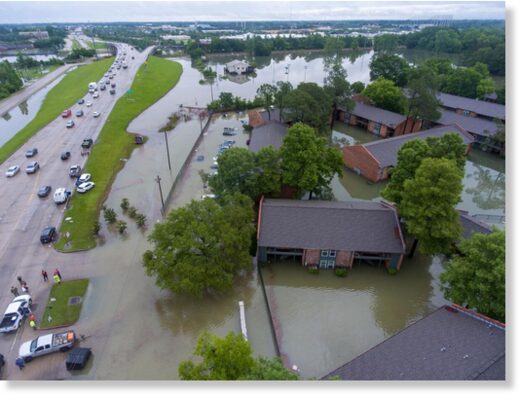 A slow-moving, heavy rainstorm dumped 10-12 inches of water on the Baton Rouge area Monday night, flooding streets and stranding some people in their cars.
The National Weather Service declared a flash flooding emergency for Ascension, East Baton Rouge, Iberville and Livingston.
People from around the region posted photos on social media showing streets going underwater, and some people reported water entering their homes.
St. George Fire Department crews made a number of water rescues of people who drove into high water, spokesman Eldon Ledoux said. He and other local officials urged people to stay off the roads unless absolutely necessary.