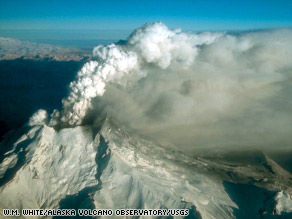 In the shadows of Mount Redoubt, Alaskans are calmly waiting for the volcano to erupt -- an event that could occur at any time.
"The level of seismic activity" has "increased markedly" in recent days at the 10,197-foot peak located about 100 miles southwest of Anchorage, the state's most populous city, according to the Alaska Volcano Observatory.
"We don't have a crystal ball," said Peter Cervelli, a research geophysicist with the observatory, which is aggressively monitoring the volcano.