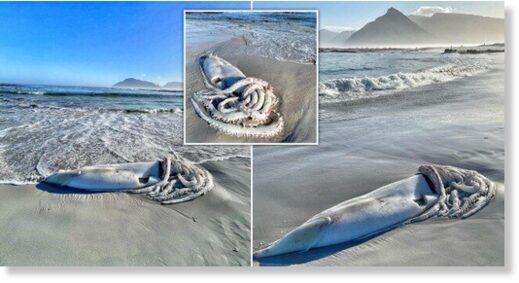 The body of a giant squid has washed up on a beach in South Africa - leaving beachgoers stunned.
Giant squid are one of the most mysterious creatures in the ocean with sightings of them being extremely rare.

The deep-sea monsters had never been photographed alive until 2002 and were only caught on camera for the first time in 2006.
Thanks to their elusive nature, the creatures are surrounded by legend and are thought to have inspired stories of the Kraken - a mythical sea monster which is said to have preyed on ships.