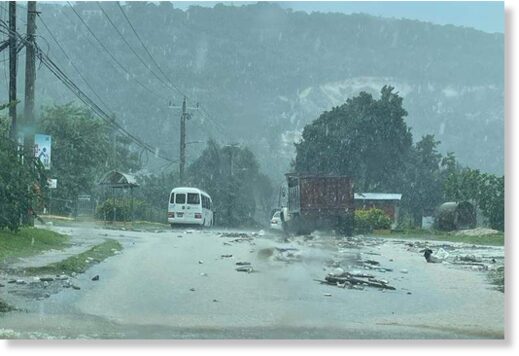 The National Works Agency (NWA) has begun to assess the damage to the road network in western Jamaica after sustained heavy rainfall lashed that section of the island between Sunday afternoon and yesterday morning, triggering widespread flooding and damage to infrastructure.
Several roads in St James, Hanover, and Westmoreland, including some which were recently rehabilitated, were rendered impassable either because of a build-up or debris or as a result of the road surface being eroded by floodwaters, which also damaged homes and farms in several communities.
Montego Bay Mayor Leeroy Williams was thankful that the St James Municipal Corporation did not have to activate any of its emergency shelters despite some homes being inundated.
"We have a crew down in the Unity Hall area, which has been badly affected in terms of debris on the roadway and we have dispatched heavy equipment to King Street area, which has been affected by a land slippage," Williams said yesterday. "We are monitoring the situation and we are prepared to take whatever action we deem necessary."