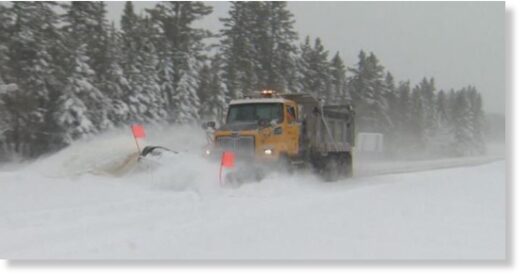 It only took a matter of hours before power was knocked out and highways were closed, as a snowstorm rolled in to the Riding Mountain National Park area Saturday night.
The parkland area was hit hard with a second Colorado low in just two weeks.
It brought strong wind gusts and thick heavy snow.
Electricity at the Elkhorn Resort was out when guests woke up Sunday morning, a disappointment for Toni Hayes.
"A lot of us came and thought, okay we're going to have a storm and it's going to melt or whatever," Hayes told Global News.
The weather had other plans for her, as she planned to head home to Minitonas on Sunday.