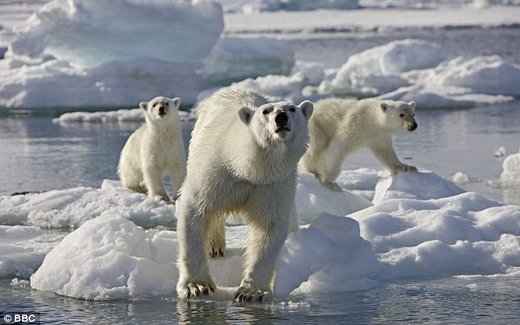 Why don't polar bears eat penguins? Because their paws are too big to get the wrappers off, obviously. It's not a joke you hear so often these days, though, because polar bears are now a serious business. They're the standard-bearers of a tear-jerking propaganda campaign to persuade us all that, if we don't act soon on climate change, the only thing that will remain of our snowy-furred ursine chums will be the picture on a pack of Fox's glacier mints.
First there came the computer-generated polar bear in Al Gore's
An Inconvenient Truth
; then that heartrending photo, syndicated everywhere, of the bears apparently stranded on a melting ice floe; then the story of those four polar bears drowned by global warming (actually, they'd perished in a storm).