A storm in the North Sea forced the closure Thursday of oil platforms off the Norwegian coast as well as Europe's largest port as British forecasters warned of the worst swells in 20 years.
Authorities in Rotterdam announced they planned to close the giant barrier that guards access to the Dutch port for the first time since its construction in the 1990s, shutting off sea traffic until at least 0500 GMT on Friday.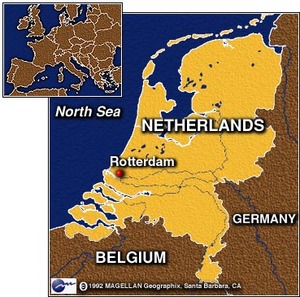 ©MAGELLAN Geographix
The Netherlands also stepped up surveillance of all the seawalls along its coast for the first time since 1976. One third of the Dutch land mass is below sea level.