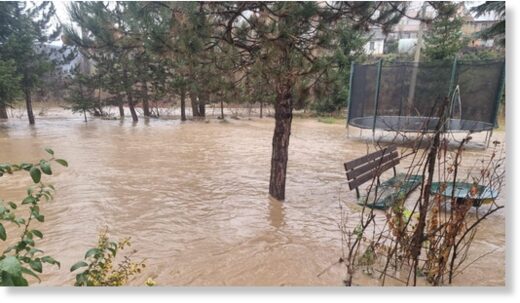 Heavy rain during the weekend was blamed for a number of deaths in Western Balkan countries, while in some towns transportation was affected and some schools were suspended in Serbia and Albania.
In Montenegro, heavy rains caused flooding in northern and central parts and some local roads were cut off in the towns of Berane, Danilovgrad and Tuzi.
On Sunday, police reported that three people drowned after their car was caught in the river near the capital, Podgorica.
Rivers overflowed in the southwest of Serbia in the Raska region.
The towns of Novi Pazar, Tutin and Prijepolje were heavily flooded and a two-year-old boy drowned near Tutin in the river Vidrenjak, swollen by several hours of rain.
Primary and secondary schools in the Novi Pazar area were closed by the authorities, as large amounts of water were expected from the surrounding mountains during the night.