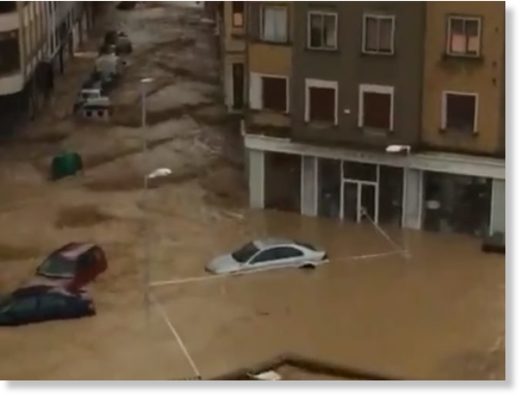 A man drowned in his car in Spain's northern Navarre region on Friday after a huge downpour caused a local river to burst its banks and flood several nearby towns.
Residents of the Navarre towns of Tafalla, Olite and Puello couldn't believe their eyes when a sudden and gigantic downpour burst the banks of the local Cidacos river on Friday evening, flooding streets and local shopping centres as well as dragging cars through the streets.
One man was reported by Navarre authorities to have drowned after his car was dragged by the floodwaters several kilometres downstream.