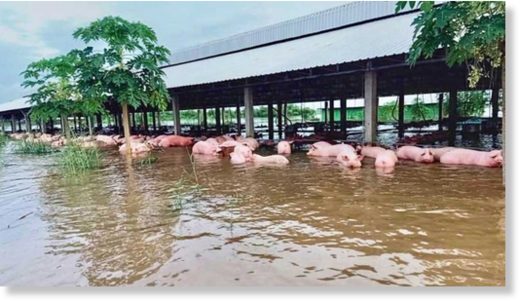 The flood situation in Cambodia has worsened since rivers levels began to rise in early September. Flooding has now affected 11 provinces and displaced thousands. Further heavy rain is expected over the coming days.
Quoting the country's National Committee for Disaster Management (NCDM), the
Phnom Penh Post
said that 7 people have died in the recent floods, which have displaced 6,893 families and inundated thousands of homes. Flooding has also caused severe damage to crops and livestock.
Steung Treng, Kratie, Kampong Cham, Preah Vihear and Tbong Khmum are thought to be among the worst affected areas.