After a five year review, NOAA's Fisheries Service has determined that the Caribbean monk seal, which has not been seen for more than 50 years, has gone extinct - the first type of seal to go extinct from human causes.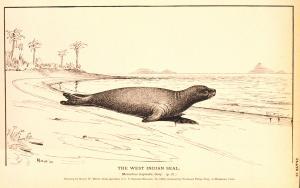 ©U.S. National Museum
Scientific Sketch of a Caribbean Monk Seal.