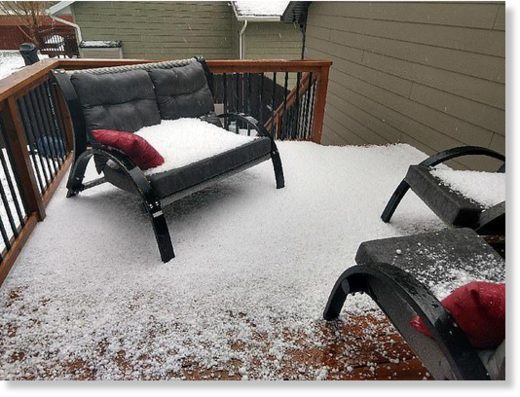 Severe thunderstorms swept through the Plains and parts of the South bringing hailstones the size of baseballs and damaging winds up to 72mph from the Dakotas to Tennessee as forecasters warn the Northeast to brace for some mid-May snow.
According to the National Weather Service (NWS), the storm system brought large hail to portions of the Black Hills, western South Dakota plains and northeastern Wyoming on Sunday.
'The largest hail reported occurred in Jackson County between Potato Creek and Wanblee, where tennis ball- to baseball-sized hail was reported,' the NWS said.

Hail larger than 1 inch in diameter and wind gusts of up to 58mph were reported in multiple locations.

But the largest hail fell near Potato Creek, where it measured 2.75 inches in diameter.