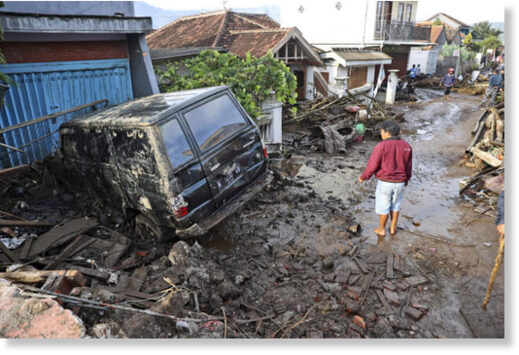 Indonesian rescuers scrambled Friday to find survivors under mud-swamped hillsides after flash floods on Java island killed at least eight people, the disaster agency said.
Torrential rains on Thursday unleashed flash floods in Malang and the highland city of Batu, inundating houses with mud and debris, while a wall of water destroyed local bridges.
Six people were pulled from the detritus alive, while rescuers found a half dozen bodies in Batu and two more victims in Malang.
On Friday, teams raced to find several more people unaccounted for in Batu, according to Indonesia's national disaster mitigation agency, as the dead were placed in body bags.