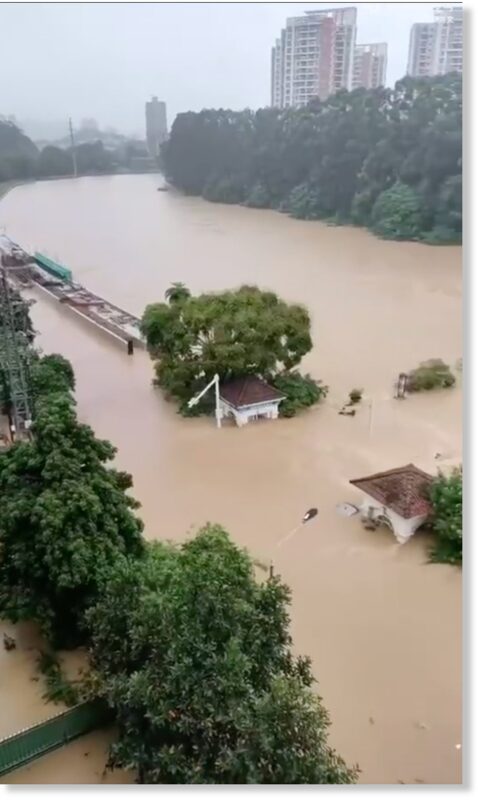 All schools, some subway stations and offices in the southern Chinese city of Shenzhen were shut on Friday,
as residual storm clouds from Typhoon Haikui unleashed historic rainfall for a fourth day.
China Meteorological Administration said heavy rainfall would continue to fall until early Saturday in the central and southwestern areas of Guangdong, the home of Shenzhen and one of China's wealthiest provinces.
Residents holding onto safety lines waded cautiously through knee-deep floodwaters late on Thursday in Shenzhen, a metropolis of 17.7 million people, videos from state-backed Xinhua showed.
Rescuers also cordoned off overflowing manholes, carried a child from a stranded vehicle and guided others to move their motorcycles through the murky waters, the videos showed.
A rainfall log showed 465.5 millimetres of rain fell in Shenzhen over a 12-hour period, the highest since records began in 1952.
Daily rainfall in the city located in the Pearl River Delta linking Hong Kong to China's mainland was expected to exceed 500 mm, Shenzhen media said.