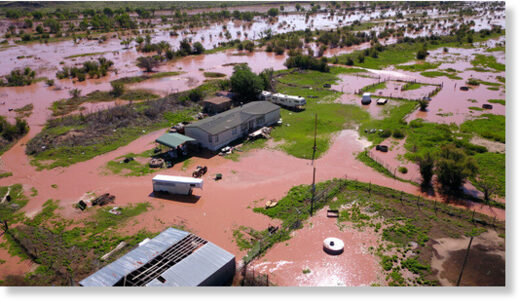 Dozens of families who live near the Canadian River in Valle De Oro are facing a potential tragedy, as the Canadian River has overflowed its banks, triggering widespread flooding.
Several people and livestock have already been evacuated.
"Well, I wasn't expecting to see the river right here in my backyard but here it is," said J.J. Garcia, a resident of Valle De Oro.
The origin of the Canadian River Flood Waters comes from a 1-in-500-year rain event that fell south of San Jon, NM earlier last week. That storm brought 10" of rain fell in less than 12 hours.