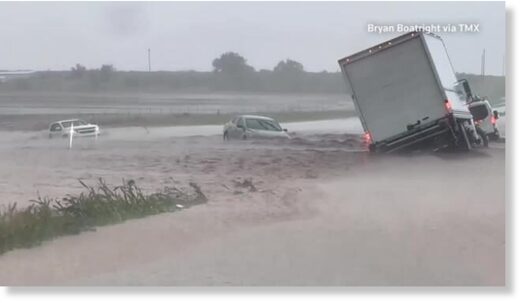 Rain has led to multiple roads in the Texas panhandle being flooded making them difficult to cross.
In Amarillo, Coulter Street was shut down between 45th and Hillside due to high water.
Additionally, Loop 335 westbound at Coulter was closed by the Texas Department of Transportation.
In Canyon, Country Club just north of the golf course clubhouse near Griffin, Paul Lindsey Park, and the Hunsley Hills crossing are all closed. The 11th St underpass is draining well but there is a lot of falling water and some standing water.